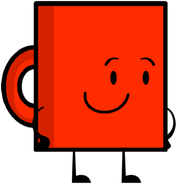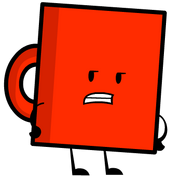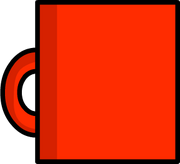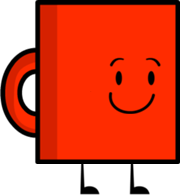 Cup is a male contestant on Object Universe. He was on Team Ice Cream, and seems to be one of the more favorable characters. In the third alternate ending, he's the winner. As a character, he's fairly neutral, not getting into many fights or friendships. In the rejoining contest in episode 9 he only received 58 votes overall. Unlike other contestants, Metal Window straight up told him that he didn't get enough.
Trivia
Cup is "Object of the Month" of October 2013.
there is another cup in Object Madness,however the are extremely different
beacuse The cup from OM is a Glass of cup,while Cup from OU is a Coffe cup
another reason is that the Cup from OM is Female,while OU cup is male
there is also cup on object mayhem,but the object mayhem cup would join the season,but did not joined
Cup appeared as a charracter in "Inanimate Objects 3", made by Vince Doyen.
Deaths
S1 Ep 1: Fell to his death
S1 Ep 7: Crushed by a giant flag (offscreen)